PARTNERS & CORPORATE MEMBERS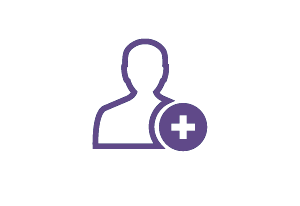 SOAP STRATEGIC BUSINESS PARTNER
MCKESSON SPECIALTY HEALTH
At McKesson Specialty Health, we have a vision – that the long term vibrancy of community care will be achieved through the leadership of physicians committed to clinical excellence and innovation, enabled by close collaboration with our organization and our deep clinical, operational and technological expertise.
We offer solutions that provide practices with the choice, flexibility and ability to engage with us through a variety of innovative clinical, technology, business, and practice management capabilities. Read more.
MCKESSON MED-SURG
With the pressures of today's healthcare environment, it's important to have an ally that can help you stay focused on providing quality care. At McKesson Medical-Surgical, we work to understand your daily challenges so that, together, we can develop a plan to address your business needs. We offer more products, distribution services, solutions and clinical support to healthcare providers than other medical supply distributors. Read more.
PATHGROUP
As an industry leader, PathGroup provides comprehensive anatomic, clinical and molecular pathology services. Headquartered in Nashville, Tenn., PathGroup works with more than 70 hospitals and thousands of group practices across the United States.  PathGroup is privately held and physician centered, designed to work seamlessly with medical practices and provide direct consultation when needed.  We operate 24 hours a day, 7 days a week to deliver fast and accurate results, with a responsiveness that is unmatched in the industry. Our approach is keenly focused on driving better patient outcomes through high-quality, high-service diagnostics from a single point of contact.  With more than 70 pathologists representing every subspecialty, PathGroup is truly One Lab providing Total Service. Read more.
SOAP DIAMOND CORPORATE MEMBERS
TEVA ONCOLOGY
Teva is a leading global pharmaceutical company that provides innovative, quality healthcare solutions to millions of patients every day. Visit us at www.tevapharm.com.
SOAP GOLD CORPORATE MEMBERS
HERON THERAPEUTICS
Our mission is to improve the lives of patients by developing novel, best-in-class treatments to address some of the most important unmet patient needs. We aim to develop patient-focused solutions by applying our innovative science and technologies with well-known pharmacology. Read more.
INFUSYSTEM
InfuSystem is a leading provider of infusion pumps and related services to hospitals, oncology practices and other alternate site healthcare providers. Headquartered in Madison Heights, Michigan, the Company delivers local, field-based customer support and also operates Centers of Excellence in Michigan, Kansas, California, Texas, Georgia and Ontario, Canada. The Company's stock is traded on the NYSE American under the symbol INFU. Read more.
MERCK
Our vision is to make a difference in the lives of people globally through our innovative medicines, vaccines, and animal health products. We are committed to being the premier, research-intensive biopharmaceutical company and are dedicated to providing leading innovations and solutions for today and the future. Read more.
Interested in Attending SOAP Meetings?
Check out our list of events.

Home       •      Partners & Corporate Members      •      Upcoming SOAP Meetings      •      Contact
_____________
© Copyright 2017 Southern Oncology Association of Practices, All rights reserved.